What is MoneyGram? 
MoneyGram is a money transfer operator specialising in global transfers, they operate a network of over 400,000 agent locations as well as an online and in-app remittance service. You can use MoneyGram to send to over 200 countries where it can be received as cash from a kiosk, a bank account or mobile wallet.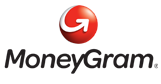 Want to send with MoneyGram? Click here to get started 
How does MoneyGram work? 
MoneyGram uses technology and innovation to simplify and reduce the cost of remittances. They lead digital payment innovations and use blockchain solutions to settle payments quickly. This allows MoneyGram to offer fast transfer times and low costs. 
How to send money with MoneyGram? 
There are three main ways to send with MoneyGram: online via their website, online via their app, or in person at one of their agents. 
Online 
Sending online makes it easy to check the cost of sending your money. Follow the steps below: 
Register.

You will need to log in or create an online account and verify it using a valid government issued ID.

 
Choose how you want to send.

Select how you want you receiver to be able to collect the money. You will be able to select from bank account, mobile wallet or cash pick up depending on the country. Then, provide the relevant information about your receiver and their account that they wish to receive the money into.

 
Make your payment.

Upload your funds from a credit or debit card or directly from your bank account.

 
In-app 
Sending via the app makes it easy to move money while you're on the go. By staying logged in, you can access the rewards program and save information to send remittances faster next time. Follow the steps below: 
Download the MoneyGram app.

It's available on Google Play and in the App Store.

 
Log in to your MoneyGram profile or create a new one.

Enter your personal information and verify your identity. This may require a valid government issued form of identification.

 
Identify your receiver.

Choose how much you want to send, how you want them to receive it and how much you are sending.

 
Choose your payment method.

You can pay by debit/credit card, directly from a bank account or with cash at an agent location.

 
Complete the transaction.

Review all of the details and confirm the transaction.

 
In person 
This may be the most convenient option for those who are more comfortable using physical cash. It also provides the additional peace of mind that comes from talking to someone and the opportunity to ask questions. Follow these steps to send at an agent: 
Find a location.

You can search for a nearby agent here. [

https://www.moneygram.com/intl/xk/en-locator

]

 
Provide information about yourself and your recipient.

You will need to bring the following information: your personal identification, your recipient's full name and address, any addition information about your receiver's bank account or mobile wallet that might be relevant and the amount you wish to send.

 
Complete your transaction.

Fill out a send form and provide the necessary funds.

 
Notify your recipient.

Save your receipt and share the 8-digit reference number with your recipient so that they can pick up the funds if they are receiving in person otherwise it will be sent directly to their account.

 
How to money with MoneyGram? 
There are three main ways to receive money with MoneyGram. These are to a bank account, mobile wallet or cash pick up at an agent.  
Bank account 
When you receive money to a bank account there is no action required by the receiver, it will automatically appear in their account. 
Mobile wallet 
There is no action required by the receiver, the money will automatically appear in the account. 
Cash pick up 
There are a few steps to receiving money in person. 
Find a MoneyGram location.

The recipient can use this link to search for a MoneyGram agent nearby

https://www.moneygram.com/mgo/us/en/locations

 
Bring your information.

The receiver will need to supply their reference number and ID to be able to verify that they are the intended recipient. The reference number is something that you – the receiver – were provided on the transaction receipt or in your confirmation emails online. ID refers to a valid government issued photo identification such as a passport, national ID or residency permit. They may also be asked to provide proof of address if this is not included on their identification.

 
Complete the transaction

. The receiver will need to complete a receive form using the reference number and identity documents they brought.

 
Is MoneyGram safe? 
Yes, it is safe to use MoneyGram.  
MoneyGram allows you and your receiver to track your transfer, by using your reference number and last name you are able to view the progress of your transaction. This can help identify if there are any issues with the transfer. 

 

MoneyGram allows you to cancel a transaction for a refund. Use this link to submit a cancellation and pursue a refund.

Learn more about refunds here.

 

 

MoneyGram are committed to fraud prevention. You can visit their website to learn more about the ways that you can be protected from fraud and how MoneyGram actively tries to stop their network being used for malicious activity.

Learn more about fraud prevention here.

 
Is MoneyGram cheap? 
The best way to understand the cost of MoneyGram's rates and fees is to compare them with other providers. You can use our money transfer comparison tool to see how they measure up. 
What is MoneyGram Plus Rewards? 
MoneyGram plus rewards is a program that rewards new and regular senders with special offers and discounts. This includes a welcome offer of 20% off the fee on your second transfer and 40% off the fee on every 5th transfer. This may be a helpful program for those who send money regularly with MoneyGram.